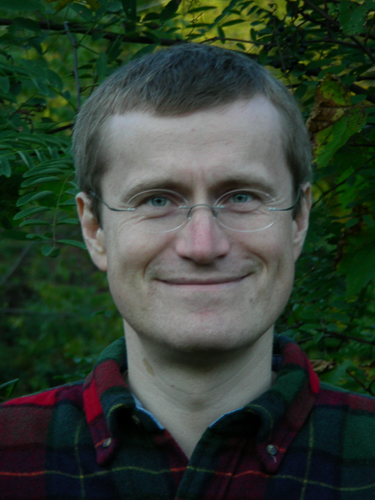 Marek Pycia
Assistant Professor of Economics, UCLA
9371 Bunche Hall
Los Angeles, CA 90095
pycia-at-ucla-dot-edu
Research
Incentive Compatible Allocation and Exchange of Discrete Resources, with Utku Unver
Allocation and exchange of discrete resources such as kidneys, school seats, and many other resources for which agents have single-unit demand is conducted via direct mechanisms without monetary transfers. Incentive compatibility and efficiency are primary concerns in designing such mechanisms. We show that a mechanism is individually strategy-proof and always selects the efficient outcome with respect to some Arrovian social welfare function if and only if the mechanism is group strategy-proof and Pareto efficient. We then construct the full class of these mechanisms, derive their qualitative properties, and illustrate how one can use our construction to show what can and what cannot be achieved in a variety of allocation and exchange problems. The new class, which we call trading cycles, contains new mechanisms as well as such known mechanisms as top trading cycles, serial dictatorships, and hierarchical exchange. We conclude with an example in which the new trading-cycles mechanisms are more equitable than previously known mechanisms.
Related note: Trading Cycles for School Choice, with Utku Unver (extends Trading Cycles to environments with object copies)
Ordinal Efficiency, Fairness, and Incentives in Large Markets, with Qingmin Liu
Efficiency and symmetric treatment of agents are the primary goals of resource allocation in environments without transfers. Focusing on ordinal mechanisms in which no small group of agents can substantially change the allocations of others, we show that all asymptotically efficient, symmetric, and asymptotically strategy-proof mechanisms lead to the same allocations in large markets. In particular, many mechanisms—both well-known and newly developed—are allocationally equivalent. This equivalence is consistent with prior empirical findings that different mechanisms lead to similar allocations in school choice. We also show that uniform randomizations over deterministic efficient mechanisms are asymptotically efficient.
Related notes: Assignment with Multiple-Unit Demands and Responsive Preferences (introduces the framework of multiple-unit allocation with responsive preferences), Ordinal Efficiency, Fairness, and Incentives in Large Multi-Unit-Demand Assignments (extends the results of the main paper to multiple-unit demands). See the older draft for a small-market characterization of Probabilistic Serial
Stability and Preference Alignment in Matching and Coalition Formation, Econometrica 80(1) (2012), 323-362.
In a broad class of matching and coalition formation environments agents' preferences over coalitions depend on an underlying, and commonly known, state of nature. Allowing for complementarities and peer effects, and assuming that there is substantial variability of preferences across states of nature, we show that there exists a core stable coalition structure in every state if and only if agents' preferences are pairwise-aligned in every state. This implies that there is a stable coalition structure if agents' preferences are generated by Nash bargaining over coalitional outputs. We further show that all stability-inducing rules for sharing outputs can be represented by a profile of agents' bargaining functions, and that agents match assortatively with respect to these bargaining functions. This framework allows us to show how complementarities and peer effects overturn well-known comparative statics of many-to-one matching.
Earlier versions – Many-to-One Matching with Complementarities and Peer Effects, Many-to-One Matching without Substitutability (MIT IPC Working Paper 2005/08), Bargaining and Coalition Formation – available upon request
Related notes: Supplement to "Stability and Preference Alignment in Matching and Coalition Formation," Non-Existence Result for Matching Games with Transfers
Outside Options and the Failure of the Coase Conjecture, with Simon Board, American Economic Review, February 2014, forthcoming.
A buyer wishes to purchase a good from a seller who chooses a sequence of prices over time. Each period the buyer can also exercise an outside option, abandoning their search or moving on to another seller. We show there is a unique equilibrium in which the seller charges a constant price in every period equal to the monopoly price, contravening the Coase conjecture. We then embed the single-firm model into a search framework and show the result provides a foundation for the usual "no haggling" assumption.
Older draft (provides details on search with correlated types)
Demand Reduction and Inefficiency in Multi-Unit Auctions, with Larry Ausubel, Peter Cramton, Marzena Rostek, and Marek Weretka (resubmission requested by the Review of Economic Studies)
Uniform-price and pay-as-bid auctions are the most common formats for selling divisible goods. Most Treasury departments use one of the two designs to auction securities on a weekly basis. This paper establishes inefficiency of the uniform-price auction, ambiguity of revenue rankings in general environments, and for the linear Bayesian Nash Equilibrium, revenue rankings for the uniform-price, the pay-as-bid and Vickrey auctions.
Dynamic Inconsistency and Self-Control: A Planner-Doer Interpretation, with Roland Bénabou, Economic Letters 77(3) (2002), 419-424.
We show that Gul and Pesendorfer's [Econometrica 69 (2001)] representation result for preferences with temptation and self-control can be reexpressed in terms of a costly intrapersonal conflict between a Planner and Doer, as in Thaler and Shefrin [J. Political Econ. 89 (1981)] and psychologists' standard view of self-control problems.
Stochastic vs Deterministic Mechanisms in Multidimensional Screening, my Toulouse DEEQA (M.Phil.) thesis Generic Optimality of Stochastic Mechanisms in Multidimensional Screening, with some later additions and edits
Refereed Publications in Mathematics (from my college and high-school days)
''Linear Functional Inequalities,'' Dissertationes Mathematicae 438 (2006), 1-62.
''A Short Proof of the Regularity of s-Convex Functions,'' Aeaquationes Mathematicae 61 (2001), No. 1-2, 128-130.
''A Convolution Inequality,'' Aeaquationes Mathematicae 57 (1999), No. 2-3, 185-200.
''Positive Homogeneous Functionals Related to Lp-Norms,'' with J. Matkowski, Journal of Mathematical Analysis and Applications 200 (1996), 245-253.
''On the Volume of Convex Hulls of Sets on Spheres,'' with R. Latała, Geometriae Dedicata 63 (1996), 153-157.
''A Proof of a Conjecture of Bobkov and Houdré,'' with S. Kwapień i W. Schachermayer, Electronic Communications in Probability 1 (1996), paper 2.
''On (α,a)-Convex Functions,'' with J. Matkowski, Archiv der Mathematik 64 (1995), 132-138.
''Convex-like Inequality, Homogeneity and a Characterization of Lp-Norm,'' with J. Matkowski, Annales Polonici Mathematici 60 (1995), 221-230.
''On a General Solution of Finite Order Difference Equations with Constant Coefficients,'' Archivum Mathematicum 28 (1992), 237-240.